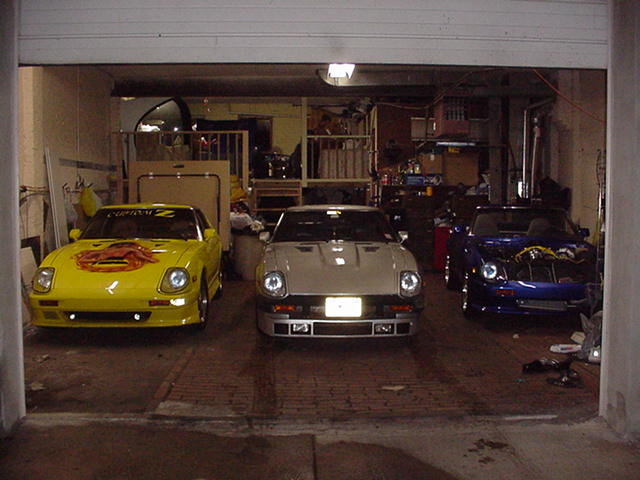 Year: 1981 Car Make: Nissan/Datsun Model: 280ZXT Engine: Inline 6 Turbo with Intercooler Trans: 4 speeds auto (Maxima auto trans) Color: Kannari yellow Misc: T-Tops, Power doorlock, AC, Alarm with remote window roll up & down, Neon lights under car, 1000W+ stereo system.
This car was rebuilt by me. The entire project took me 2 long summers and more then 10 G to complete. Most people think I am crazy to put that much money into a car that old but I think time and money was well spent cuz it's a head turner and I get compliments everywhere I went. Now I leave it to you to make comments.
PICTURES OF MY Z












---
HERE ARE TWO SUMMERS OF HARD WORK
Performance Mods Body Mods Paint Job Interior Sound System b4 pictures
Jan 10, 2004 .. Finally got my 4 speeds auto trans conversion done to this car. Waiting for warmer weather to test it out.
---